Latest News:

Finally the greatest accomplishment
of my life, I am now officially married
to the love of my life, Joelle Khalife !!!.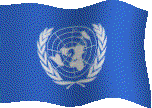 Future Plans:

The plan now is to continue what I have already started, my distance
online learning classes in Business Administartion/E-Business
and after earning my BSB/EB I will certainly be aiming higher
for a Masters Degree.